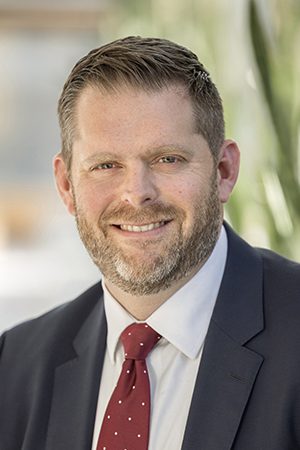 Prior to joining Credit Union Trust as President and CEO, Jordan Summers served as Chief Fiduciary Officer and Market President-Midland for a Michigan-based regional bank.
He is focused on leveraging the strong foundation that is in place and contributing to Credit Union Trust's exponential growth in the coming years.
"We are uniquely positioned to assist individuals and families by delivering a full suite of trust solutions," according to Summers. "With the team's expertise, our credit union partnerships, and relationships with legal, accounting, and other practitioners across our footprint, we have the perfect opportunity to help people improve their lives and increase their peace of mind."
Summers is actively involved in both estate planning and Michigan community organizations. A licensed attorney, he currently serves on the MBA Trust Executive and Trust Counsel Committees. He also serves on the board of the Midland Business Alliance and the Chippewa Nature Center. He formerly served on the board of the Northeastern Michigan Estate Planning Council and the Midland County Educational Services Agency.
Summers received his BBA from Northwood University, his MBA from the DeVos Graduate School at Northwood University, and his JD from Wayne State University.